At Amherst Acupuncture, we offer quality natural healthcare for the entire family. Acupuncture and Chinese Medicine provide safe, time-tested, and effective methods to naturally enhance your health and well-being.  We offer a variety of treatment styles and techniques to suit the individual healthcare needs of you and your family – including painfree non-insertive techniques for children as well as adults. 

Acupuncture and Chinese Medicine can effectively treat a variety of conditions, including:

Amherst Acupuncture & Chinese Medicine

34 Pomeroy Lane

Amherst, MA 01002

                            Welcome to Amherst Acupuncture!

                                               I look forward to serving you.

                                                                    Neil Pregozen, M.Ac., L.Ac.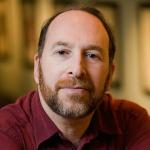 Addictions

Call Neil at (413) 230-9609 to schedule your initial appointment, 

for a complimentary 15-minute consult, or 
email me
. 

AMHERST ACUPUNCTURE

Amherst, MA

Serving the Pioneer Valley

Neil Pregozen, M.Ac., L.Ac.

(413) 230-9609